Built on Power BI
Power BI, a powerful engine of BI Book
BI Book's reporting engine is built on Microsoft Power BI. Power BI helps transform large data masses into valuable insights that can help you make better business decisions. Data can be retrieved from multiple different data sources and combined to reports tailored just for your needs. These reports can be used to gain information about your company's current state and predict where your business is heading. Reports update automatically with current data, so you don't need to waste your time updating the same reports repeatedly.

There are plenty of built-in integrations in Power BI, but Power BI experts are often needed in the case of customized integrations. Efficient use of the product also requires user license purchases and data warehouse build-up projects.

Power BI in a nutshell

A self-service cloud-based advanced data analytics & visualization tool
Part of Microsoft Product Palette
The market leader and most used analytics tool of 2020
Cost-efficient Business Intelligence Platform
User-friendly

A tool for connecting, combine and present a different kind of data sources
Easy to use alongside other Microsoft products
The massive, active user community, which makes Power BI better every day.

Read more about Power BI!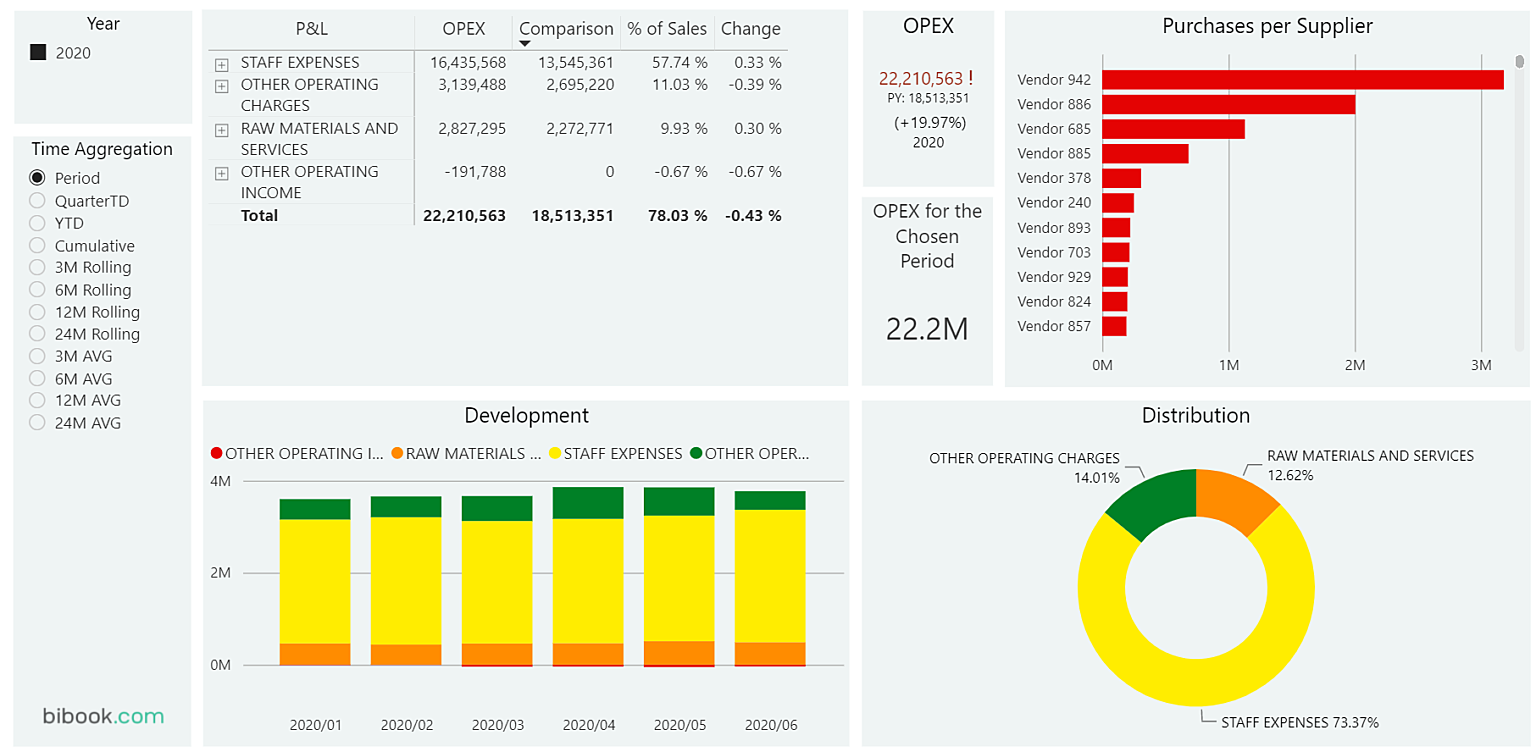 Why choose BI Book to help you with Power BI?

BI Book was built to make Power BI accessible for everyone in a cost-efficient and convenient way. Even anyone can download and use Power BI by themselves, the pre-built database of BI Book saves a lot of end user's time. First, we take responsibility for acquiring all necessary Microsoft licenses for your organization's use. Also, all workspaces for the use of BI Book are set up. Using BI Book, you can take advantage of Power BI without using a significant amount of time, money, and effort.

We provide pre-built data connectors & customizable reporting templates to get Power BI set up within minutes.
You can take advantage of the expertise of our Analytics Team. Especially custom integrations should be planned and determined by Analytics professionals.
Hosting your Power BI reports in BI Book gives you all the features, but at a fraction of a cost. Less maintenance, more security, and different authentication methods. BI Book is also easily connected to the organization's own Power BI environment.